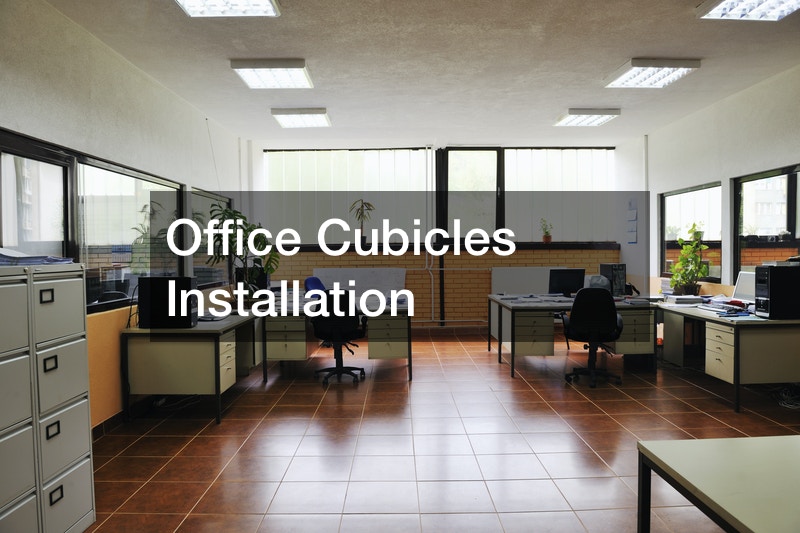 This video is a thorough guide for all those looking for office installers.
When putting together your project, make sure you have all of the materials you need and know exactly how you want it to look. Don't be scared to get out your tape measure and see if the design you've prepared will fit in the given space.
As a starting point, you may need to assemble the panels you'll utilize to build your cubicle in some circumstances. Typically, this stage involves attaching metal frame parts to the flat material that forms the cubicle's walls or windows.
Panels can be linked together using connector plates, which adhere to the vertical edge of each panel. Connectors should be able to slide into grooves in the panels. For the majority of cubicles, you'll need to attach the connection pieces to the edge of one panel and then use the connector to secure the second panel in place. The first step in building a longer wall is to bind panels together with straight connectors.
Creating connections with 90-degree angles comes next. Corners, T-shape junctions, and four-way intersections of panels all require different types of connectors to be used in these cases. All the process becomes a lot easier when you take help from office installers. Watch the video to learn mow.