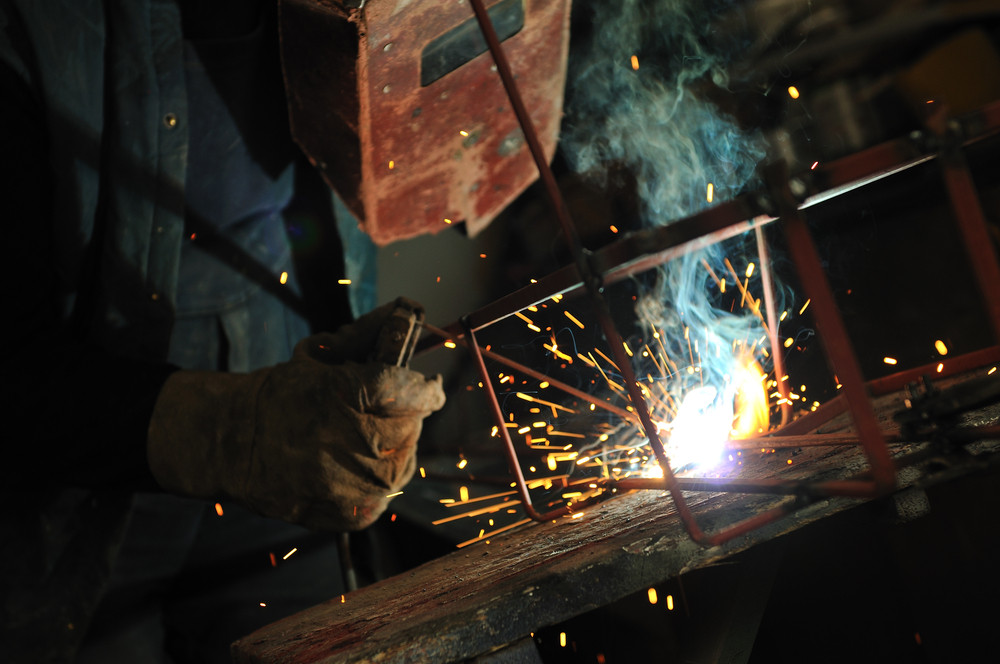 There are many sheet metals in use when it comes to manufacturing applications. Stainless steel, aluminum, brass, and copper are just some of the many examples of the thin sheet metals used in manufacturing different products. However, when selecting any of these metals, you have to be very careful. For example, depending on your project, you have to find a grade of stainless steel which is very suitable. Failure to do so, you may meet a few challenges, such as dealing with constant corrosion or weak heat resistance. So how do you choose the best grade?
Know The Operating Environment
Where you intend to use the stainless steel will determine the grade you choose, whether it is 302 stainless or 304 stainless steel. So in this regard, you have to carry out a thorough assessment of your environment. This includes checking on the likelihood of corrosion, temperature heights, and pH level. Definitely, you do not want to have a stainless steel door frame that is susceptible to corrosion or cannot put up with high heat levels due to the daily conditions of your surrounding. Here, you might need an expert to give you insight into which grade of stainless steel will suit your environment. Use the recommendations you get to make the right pick.
Check The Durability of The Stainless Steel
There is a wide variety of stainless steel grades. As much as this might sound like good news since potential buyers have various options to choose from, it can also spell doom. First, you have to assess what is available at your disposal to make a sober pick. This will involve checking the sturdiness of the stainless steel sheet metal you want to purchase. It has to be strong and able to put up with harsh weather conditions. In that connection, you will minimize the possibility of purchasing new stainless steel sheet metal every time and then. Truth be told, this will save you a significant amount of money and prevent the stressful process of getting quality stainless steel.
Durable stainless steel is resistant to corrosion due to its composition of nickel, molybdenum, and chromium. However, also check on the processes followed when manufacturing the stainless steel. It does play a crucial role in the sturdiness of this metal. Most importantly, check its response to heat. The stainless steel you pick must have been through serious heat treatment for it to serve its purpose for quite a long time.
Malleability
You can never ignore the malleability of stainless steel, especially when you want to create thin sheets. Therefore, it is a feature you will have to put into consideration in your search for the right stainless steel. Malleability ensures you can easily shape the stainless steel into a product or metal orientation you want. It will be frustrating to purchase the type of steel that cannot give you such freedom as a manufacturer. This is because you will have to waste time ensuring the metal is deformed into the shape you want. In the long run, it can lead to downtimes since the rolling or bending of the stainless steel metals will take a long time.
Cost
Budgeting is very crucial when setting out to make a purchase. As a manufacturer, who intends to buy stainless steel to use in the production of various products, you have to be very mindful of the cost to be incurred. You have to understand the market price, which involves looking at the different quotations you can lay your hands on. Ensure you get a supplier who is not only reliable but also affordable. Since the aim is to keep the cost of production as low as possible, you do not have to buy expensive. But this does not mean you forego the quality of the stainless steel. Make sure it meets all the specifications that will give you a seamless manufacturing process.
Conclusion
Getting the best grade of stainless steel can be a daunting undertaking. With the different types of grades in the market and the high number of suppliers, you might end up falling prey to counterfeit and low-quality stainless steel metal. However, by considering the factors and tips discussed in this article, you can make the right purchase.