3 Important Benefits of Lidar Surveying Technology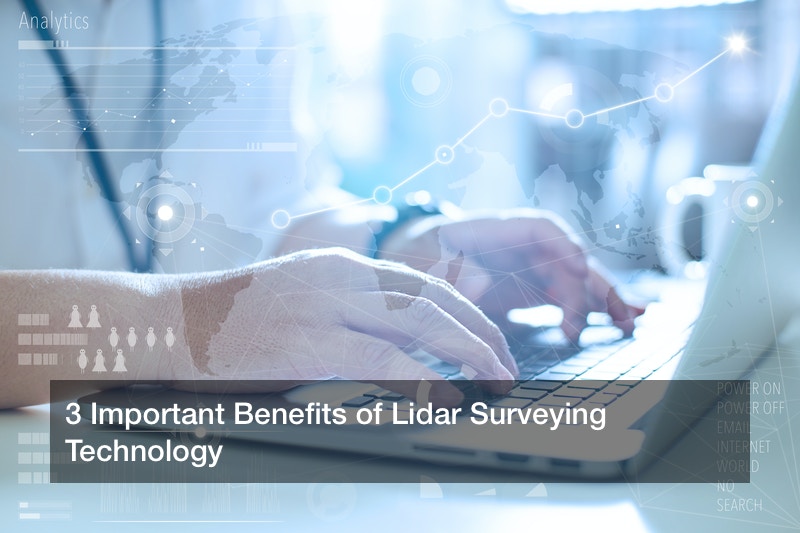 Lidar surveying is one of the most reliable forms of collecting data about the topography of a stretch of land. While there are other methods of gathering this data, such as GPS, interferometry, and photogrammetry, Lidar remains one of the best. Why? Here are just a few of the benefits of using lidar surveying technology.
Higher Accuracy
One of the biggest advantages of Lidar surveying and photogrammetry is the accuracy of the data provided. In most cases, the vertical accuracy of Lidar technology is between five and 15 centimeters and horizontal accuracy is between 30 and 50 centimeters. This is because Lidar surveying is an airborne form of technology used for surveying. As a result of the positional advantage of the Lidar system, there's a much higher rate of accuracy when using this surveying method.
Data Collection in Harsh Environments
If you need to perform surveying duties in a dense forest or somewhere with lots of crags and steep cliffs, Lidar technology is the answer you need. Lidar technology is capable of gathering topographic data even through dense foliage. This is a result of its incredible penetrative abilities. So when a dense forest environment needs updates surveying, Lidar technology should be the first solution that you think of. This technology has been incredibly helpful in mapping elevation in dense forest environments. In addition, areas that are inaccessible to humans can be easily surveyed using Lidar.
Surveying at All Hours of the Day and Night
If you're using Lidar services at a specific time of day or night to avoid disturbing the local population, you're good to go. One of the best things about working with a Lidar mapping company is that Lidar works at all hours of the day or night. Lightness variations have virtually no effect on Lidar surveying results, which makes it one of the most efficient forms of surveying technology.
Lidar surveying technology is one of the most useful topographical tools available today. Its incredible vantage and penetrative technology mean that any land that needs surveying can make good use of this technology. Whether you need to survey a construction site before work can begin or you need updated topographical data for environmental purposes, Lidar is definitely the way to go.