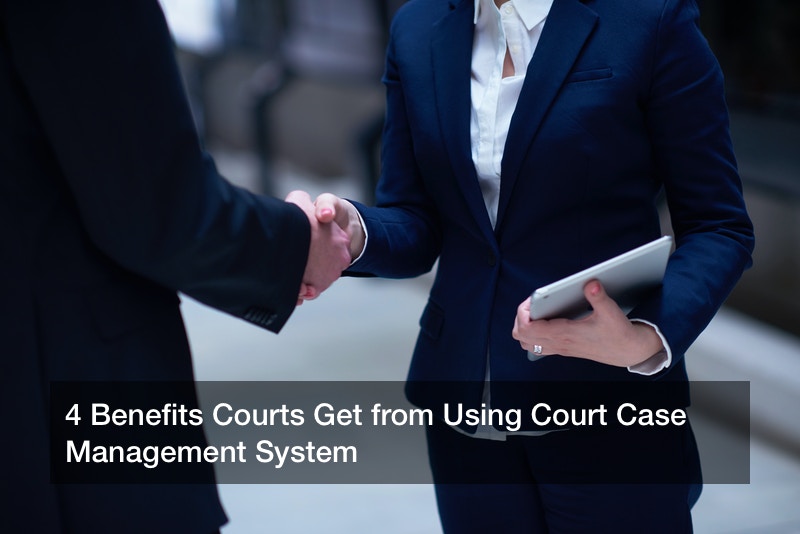 Court systems that rely heavily upon paper-based procedures and physical court appearances have experienced major disruptions as a result of the COVID-19 pandemic. The virus has exposed weaknesses within the system, forcing the judiciary to embrace the 'new normal' of doing things to ensure court proceedings continue and that litigants get fair trials. In addition, the courts have always been challenged to uphold the public trust and ensure transparency. The pressure from the public and the government creates a huge appetite for court information, and that is where technology comes in.

Some of the approaches taken by the courts include holding virtual court sessions and adopting the electronic case management system which facilitates e-filing, especially in the district courts. The court case management system (CCMS) is designed to digitize and simplify court processes from the filing of documents to payment and receipting. The system comprises both the user and the court interfaces where litigants and judicial officers can participate in the same session —

Parties involved such as law firms, individuals, companies, and the state can register through the portal, file and serve documents, and complete the payment via the portal. This system is built to deliver core functionality that makes access to case and court data more effective and efficient.

Benefits of Electronic Court Case Management System

Courts have a different approach to the same core functionality, and since cases vary some are forced to alter their internal processes to and procedural rules. A well-designed electronic case management system should be user-friendly, sustainable and easily adaptable to your courts' needs. Here are some of the benefits of CMS.

Integratable System

A modern court case management system easily is integrated with other systems to improve functionality and efficiency. Users can access and input data without going through long procedures. Further, system integration helps to safely relay data from the source to reduce data input errors during transmission, maximizes the system's value, and improves the user experience as well.

Case Data Collection, Reporting, Access and Management

Another important benefit of electronic case management systems is that it facilitates access and management of cumulative case data. The system can harvest information that can be used during case processing when reporting. Users can filter through options to find the desired information helpful in court management. By making crucial case information readily available to the courts, the CMS allows the courts to efficiently and effectively respond to the public needs from the media, corporate and the state. This is what fosters good public trust and confidence.

User-friendly System with Shorter Learning Curve

In addition to the benefit of harvesting and managing case data, a modern CMS can allow users to master their tasks much faster. The system comes with an intuitive interface that allows users to interact with various processes such as docketing. Also, you won't have to constantly refer to codes for data items since there are additional options like the drop-down menus that you can simply select and choose.

The user-friendly features mean that employees or new users can understand how to operate the system without going through rigorous training — time that can be well spent on production. Because the system is less challenging to learn and also use, this increases productivity in the workplace, meaning that there would be less employee turnover. No more errors during docketing, more credible and reliable reporting data.

e-Docketing

Courts that lack e-filing systems can take advantage of the electronic case management system that helps to generate document link on electronic copies. The purpose of this link is to make sure CMS users have access to court-generated documents associated with their case.

During dispute resolution whether it is commercial litigation, product liability or issues with civil rights, a case management system can help project and streamline calendaring processes, allowing court staff to plan and schedule for court hearings to eliminate case backlogs.