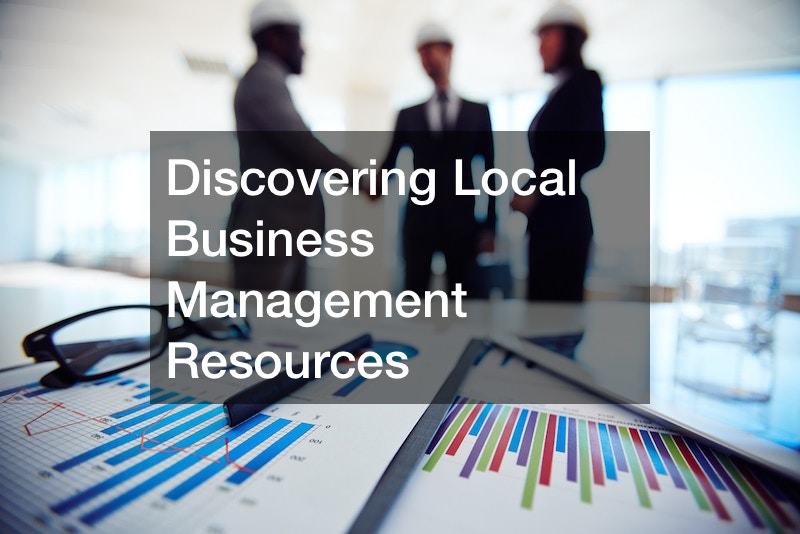 Running a business isn't a cakewalk. It's even harder if you fail to leverage business management resources to take your business to the next level. You need to maximize resources for your business to grow and scale higher in your industry. For instance, local businesses need ample online visibility in this digital age. However, according to Forbes, about 1 out of 3 businesses don't have a website. This means about 30% of companies can't tap into the massive online customer base.
Essentially, business-savvy people discover and put into use business management resources, which include mastering hard skills such as finance or learning softer skills like public speaking. Conversely, poor management of business resources can force a business to downsize to sustain operations or, in worse cases, lead to business closure. You'll need to identify and maximize available resources to succeed in your business. If you don't know how to identify the resources, don't fret. This article will guide you in the journey of discovery. Let's start!
1. Create a Plan
Creating a business plan is the first step to identifying the available business management resources. According to the US Small Business Administration, a proper business plan will help you manage a business effectively, get funding and achieve a milestone. It guides you on how to structure, operate and grow your local business in line with business goals, vision, and growth plans. For instance, you could use business bonds to finance business projects. What's more, you'll be able to identify specific skills necessary to help you grow your business.
It isn't easy to accurately predict the future of the business world. Without a proper resource management plan, you risk running out of finances, which could lead to business failure. Remember, finances are an important segment of your business. If you don't have the expertise to manage your finances, it's prudent to hire financial advisors to help you with the job.
To put this into perspective, you should know how much you need to spend on a specific product. Put differently, you should have a set budget for the amount you'll need to purchase and maintain particular assets. Also, your plan should be well-detailed, including the requisite equipment and personnel. An excellent plan ensures your business is liquid enough to meet capital expenses. With a plan in hand, you will easily source the necessary resources to achieve the plan's objective.
2. Business Protection
Running a business is risky. A compromised system could see you lose massive amounts of time and money to scammers. For this reason, you should put the necessary measures to protect your business from unforeseen eventualities with business management resources. Similarly, lawsuits in the business world are common and a major threat to businesses. While it's obvious that legal fees are costly, damaging a business's reputation is much worse. In some cases, court cases can lead to business liquidation. If you want to minimize legal risks, it's wise to find an experienced, resourceful lawyer to help you navigate legal risks.
With a sea of risks surrounding businesses, it's wise for business owners to take business insurance coverage for protection against the various perils. The covers protect businesses against claims that threaten their survival. The good news is that insurance coverage is customizable to fit your unique business needs, making it a pro move to future-proof business operations. Essentially, insurance is a resource that safeguards businesses from lawsuits and cybercriminals.
3. Equipment Needs
Business equipment is part of business management resources and can be quite expensive. For this reason, they should be utilized efficiently to produce the desired results. Proper equipment resource management optimizes asset utilization.
Even digital gurus who cringe at the idea of paper will need to print something at some point. For this reason, devices such as copiers and shredders are essential in any business setup. However, you'll need to manage such equipment to get the best output. For instance, you should know the specific settings required for a certain outcome and get new equipment if repairs become too much.
It's almost impossible to find a business without a computer. Managing this technological resource means securing and updating its software and operating systems. Installing effective anti-spyware and anti-virus software helps protect computers from harmful bugs and viruses. The best way to manage essential business equipment and assets, such as vehicles and plant machinery, is to ensure maximum output at minimum costs. The goal is to maximize the equipment's potential while minimizing operational expenses.
4. Power Problems
Typically, most businesses rely on electricity for production. For this reason, it's essential to prepare for any power problems, such as outages. This involves having commercial electrical contractors on the speed dial or investing in equipment resources such as power generator backup.
A power outage can be disastrous. To be precise, it can halt daily operations, causing negative implications for your business's bottom line. Therefore, you'll need to enhance business management resources, such as training workers on what to do to keep the business running in case of power outages. For example, if you own a coffee shop and suddenly suffer a power outage, you'll need employees to calm the customers and keep their operations moving.
Another smart move to keep business operations running in case of power outages is investing in a power generator. Ensure you understand how to operate properly and keep it safe from the elements to maximize your generator's output. Also, have a generator technician check it regularly to ensure the equipment is in good condition and runs safely.
5. Keeping Things Cool
Businesses must balance out different business management resources to ensure the bottom line is healthy. However, one piece of equipment that most business owners overlook is a cooling and heating system's role and importance in any business.
According to Esmagazine, air quality and temperature significantly impact how personnel work, especially in terms of productivity and the time they choose to stay in a business. Proper temperature control can significantly boost employees' productivity and business employee retention. A Cornell University study shows that at around 77 degrees Fahrenheit, employees type 100% of the time with an error rate of only 10%. When the temperature falls to 68 degrees Fahrenheit, their keying rate falls to 54% of the time, with an error rate of 25%.
The studies show that a minor temperature change can make workers uncomfortable, limiting their capacity to deliver results. For this reason, if you notice the slightest HVAC malfunction in your business premises, it's essential to contact air conditioning repair services for your AC diagnosis. Ensuring favorable temperatures within the workstation helps retain your employees longer and keeps your bottom line healthy. For this reason, it's essential to keep temperatures cool during scorching summers and warmer during winter for better personnel output.
6. Repairing Existing Features
Improving or repairing physical resources, such as the workspace, positively affects the workers' morale. Remember, mostly, employees spend most of their hours in their offices. According to Gallup, full-time employees spend about 47 hours per week in their workstations. Some even spend more, easily exceeding 50 to 60 hours. Workspace renovations involve adding aesthetic beauty to dull workspaces to boost employees' morale and improve productivity. Leveraging renovations to enhance employee productivity is a smart strategy for boosting the bottom line.
To give you a clear idea, enhance the existing office layout to support a smooth flow of business processes. According to Future Of Earth, about 4 out of 10 workers in the US waste an hour searching for conference rooms, desks, and colleagues. In a business where time wasted equals losing money, ensuring your workstation's structure favors business efficiency is essential. For instance, an open-plan office might be better than an office flooded with cubicles.
You'll need professionals to spruce up the space. For example, if your office station has a damaged wooden floor, it would be best to contact flooring experts for the best hardwood flooring services. Getting experts to make office repairs and improvements is the best strategy to ensure quality jobs, great aesthetic value, and a long-lasting finish.
7. Addressing Concerns
Whether the business owns a building or rents it, it's part of the physical business management resources you need to maximize to yield more benefits. Some businesses use buildings to generate revenue (for example, a company renting out a conference room), while others use the buildings to house equipment that helps generate income. Whichever the case, a building is an essential resource that you can't underestimate.
Buildings are prone to developing defects over time, especially if they're old structures. If you notice concerns like a leaking roof, don't hesitate to contact a roofing service. The repairs will help you prevent losses from water damage to machinery or raw materials. Also, addressing such concerns helps boost personnel morale and maximize output by reassuring them of a safe working environment.
8. Exterior Upgrades
If you're in the commercial real estate business, the priority is to have a quick return on investment. You'll need to invest in notable exterior upgrades to achieve this goal with the help of business management resources. An upgraded finish will help keep attracting the right tenants faster. For example, new aluminum railings featuring classic and clean lines will enhance the estate's outlook, while black aluminum railings will give a subdued and professional appearance in any formal setting. Also, choosing lighter tones will provide an uplifting outdoorsy appeal.
If you notice that your parking or driveway is fading or developing cracks, that's a cue that your premises need asphalt services. Such upgrades significantly improve your real estate's exterior, attracting tenants to your premises.
9. Managing Branding
Every business needs a strategic plan to boost its brand value. The first step in managing a brand is to understand the target market. Brand management starts with the basics, establishing a powerful mission statement, custom t-shirt printing, logo, and a strong vision statement. As the product begins to penetrate the market, the branding team is responsible for strengthening the bond between the customer and the product. Ideally, leveraging human connections through emotional stories on product usage of the product can boost sales and business success
The purpose of branding is to enable the target audience to identify with your products, reach more potential customers, and boost sales. However, the branding team faces stiff competition from the competition and must devise ways to stand out. According to the Government of Queensland, you must define your company, customer, and competitors (3Cs). A strong brand unites the employees toward a common goal.
10. Prepping Tax Information
Failure to submit your taxes can deal a blow to your business when the authorities come knocking. That said, filing your tax returns is not a walk in the park. You'll need to prepare the relevant information and pertinent documents. However, creating a checklist will help ease the process.
It's essential to include all the sources of income on the list. It could be revenue from your investments, day-to-day operations, or secondary income. Also, ensure you get documents detailing the cost of goods sold, expenses, advance payment notices, and any other information you think will be helpful. Luckily, you can hire a professional tax expert to help you with the sales tax assessment instead of dealing with complex tax processes.
Discovering and maximizing available business management resources is a pro move to keep the bottom line healthy. However, it all starts with creating a plan to help identify the resources and develop a strategy to maximize their potential to help yield the desired output. Additionally, it's essential to know how a particular resource aids in achieving a specific desired outcome. Sometimes, you'll notice that some business resources, such as personnel and equipment, work symbiotically. Therefore, it's imperative to ensure all the resources are in synergy and at peak condition at all times for better output.