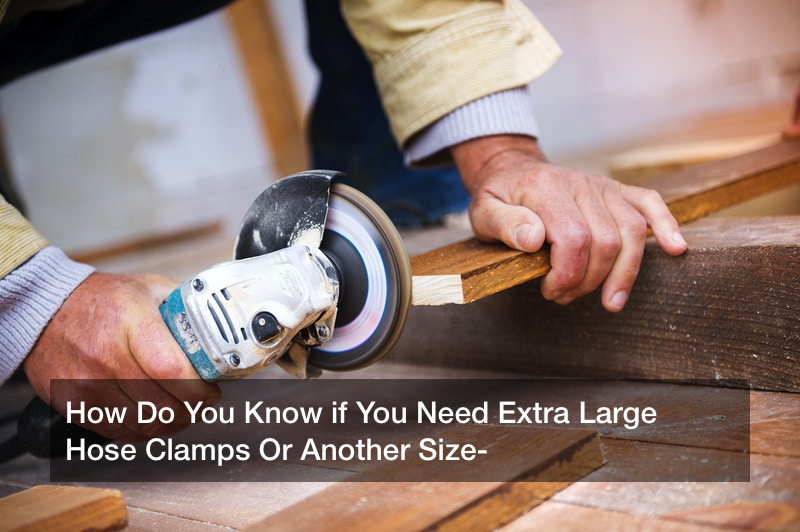 You may need extra large hose clamps for your project or you may not. Knowing how to measure for the size you need will ensure that you get the protection that you want from your hose clamps. Stainless steel hose clamps are used in a variety of applications.
Hose clamps are used to create a seal on a hose fitting. For example, a hose clamp is used on a nipple to secure a hose to the nipple. The right size clamp is important to get the seal that you want and the worry-free function that you need.
Size Matters
Choosing the right size stainless hose clamps matters. These clamps are adjustable but they should not have to be overly adjusted to get the job done. In other words, you will lose functionality of the clamp if you get one that is too large or too small to fit the hose properly.
Making sure that you are getting the connectivity and the seal that you need starts with choosing the right size clamp. Ex-large hose clamps are very large clamps that are reserved for very large hoses.
Measure Twice Purchase Once
A lot of people like to order by eye. They look at the hose and they make some guestimates about the size of the hose and base their order on the guestimate. Sometimes they get lucky and the clamp works out fine, other times they do not.
You can take the guesswork out by simply knowing what size hose you are working with. Most hoses have a stamp somewhere on the body that indicates the diameter of the hose. If you are working with an older hose where the stamp has rubbed off, you can just measure the diameter of the hose.
Measuring the diameter of a hose can be done in a few different ways. You can use a ruler to measure across the mouth or open end of the hose. You can use a flexible tape measure and measure the circumference of a hose anywhere along the body.
How Big Are Extra Large Hose Clamps?
Extra large hose clamps can range in size from 6 inches to 17 inches. They are typically used in marine applications and other applications where there are very large hoses used.