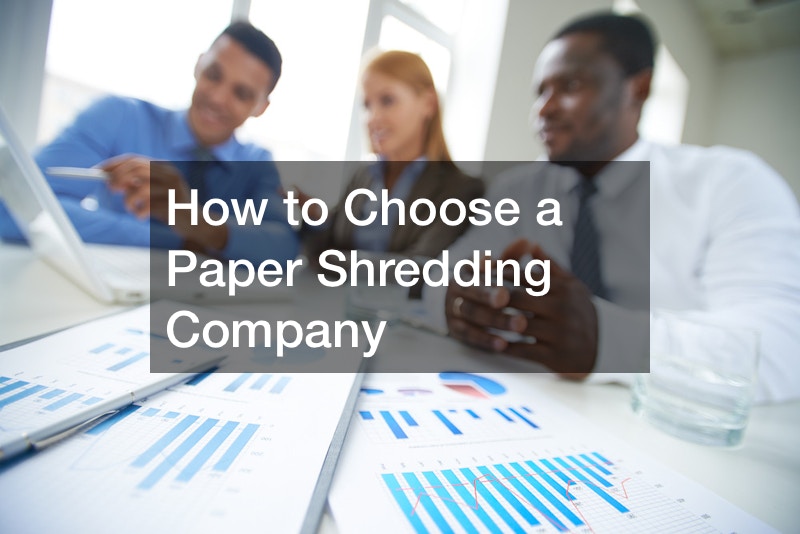 A paper shredding company is an important partner in secure document destruction. When you're hiring a shredding company, they will first want to come to your business and do a general audit of your security processes. This will likely reveal some flaws and leaks in your system that you haven't been noticing, like documents being left unsecured in recycle bins or on printers for longer than necessary. Any time a business document is left unsecured, it could violate federal or state data confidentiality laws.
If a document shredding company is hired sight unseen, you may have no idea what their processes are with your documents once they leave your facility. Document destroyers should have locked consoles, regularly-scheduled collection, certification, and a cross-cut shredder on-site.
The shredding company should provide disposal as a service. There should be a verifiable chain of custody for all documents. All employees should have a background check completed that you can verify. And there should be a variety of shred sizes and shapes available.
When your shredding company recycles your documents, you should be sure that they're following all relevant laws and regulations about your sensitive information. Make sure you're informed before you sign.
.