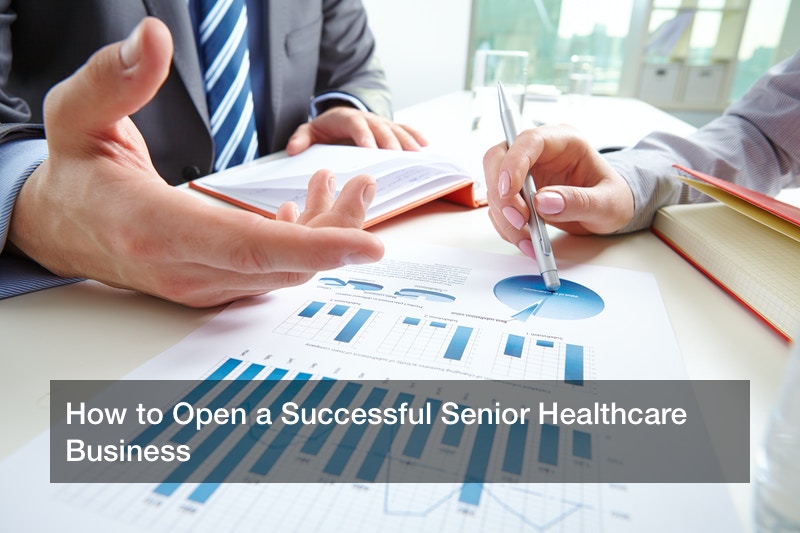 American demographics are changing. As the Baby Boom generation ages, and Millennials delay marriage and children, the percentage of seniors in the U.S. population will swell. In fact, by 2030, the year all Baby Boomers will be at least 65 years old, seniors will make up 21% of the U.S. population.
This shift in the makeup of the U.S. population will have a significant impact on businesses. Demands for healthcare, in-home care, and senior living communities will grow quickly.
On the positive side, Baby Boomers were the first generation able to take advantage of 401(k) retirement savings accounts under a law passed in 1974. According to a survey in 2019, this translates into more than half of Americans being "prepared for retirement."
Moreover, many seniors are delaying retirement and continue working beyond age 66, which is the retirement age for most Baby Boomers to receive full Social Security benefits. This is because many seniors are still in good health into their late 60s and a longer working life means more savings for retirement.
With all of these factors, opening a senior healthcare center or other senior healthcare business makes sense. There will be a large customer base that should be positioned to pay for their healthcare needs. Moreover, due to the longevity of seniors resulting from advanced medicine, seniors will need healthcare for a long period of time.
Here are ten considerations when opening a successful senior healthcare center or other senior healthcare business:
Pick a Business Model
There are many business models for providing healthcare to seniors.
Hospice care, also known as palliative care or end-of-life care, is a residential facility with a prognosis of six months or less of expected life.
Nursing homes are senior healthcare centers that provide assistance with daily tasks and skilled nursing around the clock for senior residents who are in ill health or are rehabilitating from surgery or an accident.
Assisted living facilities are residences that provide seniors with assistance with daily tasks like dressing, feeding, and mobility, but do not provide skilled nursing care. Instead, they usually provide one on-call nurse who is authorized to call for medical assistance from a local hospital or medical center.
A senior living community, also known as an active living community, is an age-restricted development where property owners must be 55 years of age or older. These communities usually provide no special medical facilities for residents, but may lease space within the community for a senior healthcare center for the convenience of their residents.
The choice of business model will be influenced by the services you wish to provide. Residential senior healthcare centers, like hospices and nursing homes, are usually priced higher than non-residential senior healthcare centers since they provide more services, including housing and meals.
However, residential facilities usually have a higher degree of liability because of the level of care they are expected to provide. Residential facilities have the lives of their residents in their hands 24 hours per day, seven days per week.
Select a Location
While the U.S. population is aging everywhere, certain places are more popular for retired seniors than others. For example, Texas, Florida, and Nevada all offer warm weather and zero state income tax. This means that you should have a ready customer base if you start your business in Nevada, Texas, or Florida.
Other considerations might include:
Business taxes that your senior healthcare center will pay.
The ease of licensing.
Overhead costs of doing business, such as real estate and employee wages.
Once you select your location, you will want to hire a local law firm to advise you on the differences among legal entities, such as limited liability companies, corporations, and limited partnerships. After you understand the options, you can have the law firm form your entity by filing the organization papers with the state.
When you plan to provide healthcare services, it can be critically important to choose the right legal entity. Without legal protection, owners and investors could become personally liable for the senior healthcare center's legal problems. This risk could scare away investors and prevent you from ever getting your business off the ground.
Line Up Funding
As with any business, you will likely need financial backing for your senior healthcare center. Having access to working capital allows you to make investments in the business, like buying equipment and hiring employees, without being limited by your cash flow. Moreover, once your business is up and running, access to capital allows you to smooth out cash flow as your collections ebb and flow.
When seeking funding, you have two options:
Debt: Debt, in the form of loans and bonds, must be repaid with interest. Thus, debt can hang over a business and cause the business to become hesitant to take risks. On the other hand, creditors have no ownership interest in the business (like investors). This means that creditors have no say in the way that you run your business.
Equity: Selling shares of the business in the form of stock or ownership interests, can raise capital for the business. Many people are familiar with top investing apps as a way to buy stock. Buying stock in a small, closely held business works exactly the same way. An investor gives money to the business in exchange for a piece of the business. However, ownership shares are not guaranteed a return on investment and are at risk of being lost.
Find (or Build) a Building
Once you have a business model and a location selected, you can search for, or build, a facility that meets your needs. The decision to buy or lease property will depend on many factors including:
Buying or building a facility provides you with an asset in which you can build equity.
Buying or building a facility will likely require real estate loans, which can encumber your cash flow.
Leasing allows you more flexibility since you can negotiate the duration of the lease.
Leasing is an expense with no accompanying asset. At the end of the lease, you have nothing to show for it.
Build Relationships
As you enter the healthcare industry, build relationships with other healthcare providers. Among the benefits of relationships with other healthcare businesses are:
You can find the best employees by knowing the people who have worked with them. In fact, the top source for hiring in the U.S. is employee referrals.
Relationships will facilitate getting emergency care for your seniors. It is much easier, and less expensive, to build relationships with local urgent care centers than to send your seniors to the emergency room.
If you have a good reputation within the healthcare community, you will earn referrals of seniors to your facility from local doctors and nurses.
Building relationships can be as simple as scheduling meetings to introduce yourself or even hosting an event and inviting local healthcare providers to your facility. By becoming recognized in the community and beginning to build a reputation for your senior healthcare center, you can build your business potential and provide better service for your seniors.
Get Licensed
Depending on your business model, you might need licenses and permits before you open. However, because licensing is done at a city, county, and state level, you will likely need to meet with a lawyer to make sure you file for all the licenses you need.
At a minimum, you will need a business license just like any business. A business license is usually handled at the county or city level and is the way for local government to make sure you comply with local safety laws.
If your business will include food service, you will likely need a permit or license from your local health department. Similarly, if you operate a residential senior healthcare center, you will probably need a permit to provide living space.
In addition to the licenses for your business, you will also need to make sure that your staff is properly licensed. While some might view as a medical practice as just a source of convenient health care, its most important quality is that the staff is properly licensed and provides competent care for its patients.
Keep in mind that your state might not just require your doctors, nurses, and pharmacists to be licensed. Your administrators might also need to be licensed to operate your facility. Even if they do not need a license, they may be required to meet certain training and education requirements. Again, you might need to meet with a lawyer to make sure your hiring criteria meet your state's requirements for administrators and staff.
Get Insurance
More than any other business, your senior healthcare center will have insurance needs. You should speak to a lawyer about exactly what insurance you will require to meet your state's requirements for your business model. However, at a minimum, you will likely need a business liability policy to cover any damages resulting from premises liability. For example, slip and fall accidents would be covered by general business liability insurance. Also, any acts of ordinary negligence by staff, like injuries that occur in auto accidents that happen while transporting residents, would be covered by a general business liability policy.
Your medical providers will likely need malpractice insurance against negligence that occurs while providing medical care. For example, mix ups with medications, or other acts of professional negligence would fall under a malpractice insurance policy.
Your business will also need workers compensation insurance. Most states require workers compensation insurance for all businesses with employees, with the premium cost based on the number of employees. Workers compensation insurance covers the cost of medical treatment and rehabilitation if your employees are injure on the job. With employees assisting patients or residents, on-the-job injuries are bound to happen.
Get Certifications
Before you can bill Medicare and Medicaid for your patients' services, you must be certified. Certification inspections are conducted by a state agency, even though Medicare is a federal program. However, since the same standards apply to Medicare and Medicaid under federal law, most types of facilities can be certified as Medicare providers and Medicaid providers with a single certification inspection.
The purpose of the Medicare inspection is to ensure that your facility meets the Clinical Laboratory Improvement Amendments (CLIA) standards. These standards define the level of care required under federal law for all facilities that diagnose, prevent, or treat disease. This includes any facility that provides patient care. Once you meet the CLIA standards, however, you will be permitted to bill Medicare and Medicaid for the convenient medical treatment you will provide to patients with Medicare and Medicaid.
Becoming an approved provider for private insurance is a much more piecemeal process. While most insurance providers have the same requirements for their medical providers, you will need to contact each provider separately to become approved. Specifically, before contacting insurance companies you will need to:
Obtain malpractice insurance.
Obtain a National Provider Identifier (NPI) number.
Pass the Medicare certification inspection.
Fill out the credentialing application for the insurance company.
Obtain a copy of the billing schedule and credentialing agreement.
Equip the Facility
Most facilities will require equipment. To identify the equipment you will need, you will first need to work with your medical advisors to identify the medical procedures you will conduct at your facility. At a minimum, your equipment and supplies will fall into three categories:
Durable medical equipment like hospital beds and wheelchairs.
Diagnostic equipment, such as an ultrasound system, thermometers, and electrocardiograph machines.
Medical supplies, such as gloves and syringes.
Fortunately, once you begin shopping for equipment, medical equipment suppliers will appear at your door. When purchasing medical equipment, you will need to decide whether to buy new equipment or refurbished equipment.
New equipment is much more expensive than refurbished equipment, but will be covered by a manufacturer's warranty in the event the equipment malfunctions within the warranty period. Refurbished equipment is much less expensive than new equipment, but may be outdated and be covered by a much more limited warranty from the refurbisher.
However, by setting a budget and remaining focused on exactly what equipment your medical staff will require, you should be able to outfit your facility so you can begin welcoming patients.
Hire Staff
Depending on the staff you hire, your staffing costs could be your greatest expense. Hiring doctors and nurses can be an expensive prospect. However, maintaining a high standard of care is not just your legal responsibility, but sound business.
Non-medical staff, like nursing aides, cleaning staff, and kitchen staff are usually hired as at-will employees. Medical staff, on the other hand, might be hired as contractors.
By contracting with medical staff, both parties can define their expectations for each other. For example, if you expect your doctors to be available at least 20 hours per week to treat residents, you can write this into your contract. If the doctor does not provide 20 hours of availability per week, or you mandate greater or fewer number of hours per week, you will both know there is a breach of contract. This will enable you to either terminate the contract and seek damages or renegotiate the contract for different terms.
Senior healthcare centers will play an important role in an aging U.S. society. There is a moral imperative to provide seniors with access to adequate care. Moreover, healthy seniors will incur lower medical expenses than seniors who are neglected. Viewed from any perspective, senior healthcare centers serve all of society.