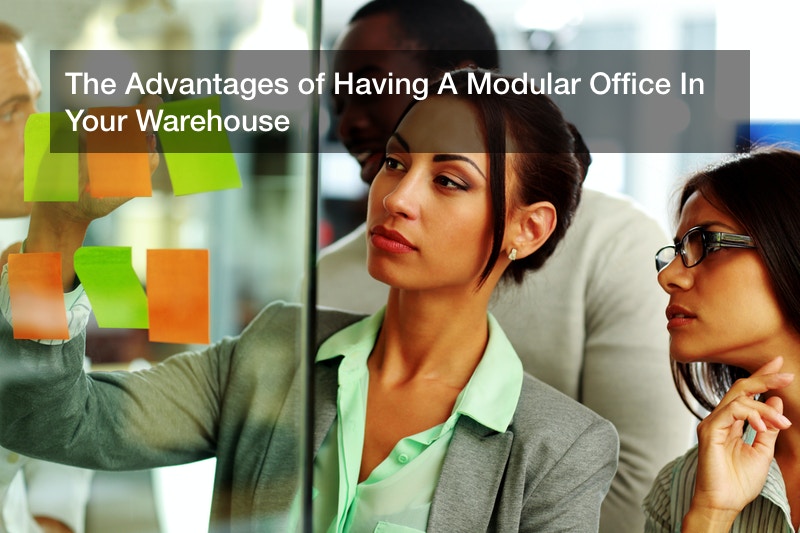 Today, the construction world is facing the challenge of limited space but that is not the only problem that many businesses have to contend with. So many startups often face a financial crisis in the event that they need additional space either as part of their growth strategy or the need to relocate. To be honest, leasing an office space has never been easy for small businesses let alone building one. Office spaces are capital intensive projects that ultimately affect the liquidity of the business in the event that they are to be funded. However, there is an alternative construction method that many businesses are utilizing in the form of prefabricated office spaces. A prefabricated office space has many benefits when you compare it to building an office space from the ground up. Imagine you have a business but need to relocate the business premises to a new location for convenience to customers. Just think how much time it would take you to build a new office. You would be required to cease operations for some time and concentrate on constructing the new business premises. With modular warehouse offices however, the process of setting up shop in a new location is very easy. This will ultimately save you time and ensure that there is minimal interruptions to your business. In warehouse partition for offices, you often find that there is always many advantages that makes it your best option. Unfortunately, there are still many people unaware of the benefits of in-plant modular offices. Below are some of the key benefits why you need warehouse partition for your modular warehouse office.

A Great Cost Saving Strategy
In warehouse partition for your office, you need to understand that the main idea is to cut on the cost of leasing a new office building. This means that it is a common goal for many businesses to consider lowering their operational cost under whatever circumstances. If you are looking for a new office, consider a prefabricated office space with warehouse partition. It is these prefabricated office walls that will save you money in the long run compared to dry wall. You can imagine you want to alter the layout of an office that is partitioned using drywall as opposed to warehouse partition. You would be required to bring down the walls and rebuild them under the new design you had in mind. This process is costly and would also take time before the eventual design is achieved. A few years down the line, you might again feel that you need an entirely different layout and the process would repeat itself. To overcome such costly expenses, a warehouse partition means that you can easily shift the walls and rearrange the office to whatever design you desire. This can actually be done in a day or two meaning that there is very minimal interruption to business operations. In the long run, a modular office will have saved you a great deal of trouble and in the event that you want to relocate, you don't need to spend so much time searching for someone to lease. You just sell the modular or prefabricated office.

Environmentally Friendly and Faster Build Time
In a world where environmental pollution has become a major issue, modular offices are slowly offering the solution to one of nature's greatest challenge. Compared to the traditional construction methods, modular offices use less energy in construction. You also need to consider that there is a lot of recycling of different material when you decide to use prefabricated offices. Just like the name suggests, prefabrication means designating a certain material to a function that it was not originally intended for. This is where the environmental friendliness concept is derived from. Apart from being environmentally friendly, using warehouse partition method means that the people carrying out the partitioning will be working under a controlled environment. This makes the process of coming up with the prefabricated office much faster compared to the traditional building methods. With the world moving towards more efficient construction techniques, in-plant offices are proving to be the best alternative for many businesses dealing with cash flow problems amidst the need for additional office space.