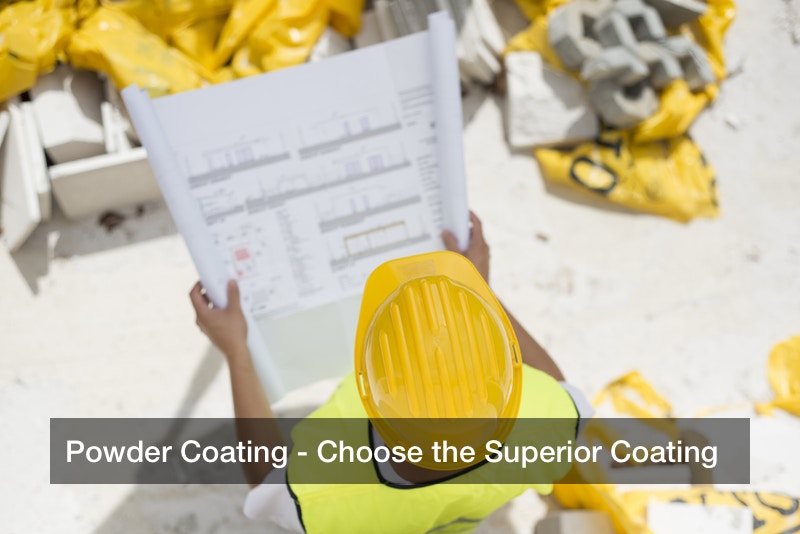 Powder coating is one of the most popular dry finishing processes representing over 15% of the industrial finishing market in total. This type of coating has two primary functions, to decorate and to protect. Powder coating is actually superior to many other types of coatings and is known to be an advanced method of applying the perfect finish on nearly any type of metal used by consumers and industrial manufacturers.
What Is in Powder Coating?
A powder coating is a mixture of resin and finely-ground pigment particles that have been electrostatically sprayed onto surfaces to 'coat' them. Consider it to be a type of 'charged' powder where the particles adhere to surfaces electrically grounded until the powder can be heated which then fuses it into a smooth coating using a curing oven. The results are immaculate and form a durable, uniform, attractive and high-quality finish.
Powder Coating Has Become the Fastest Growing Finishing Technology
Today, powder coating has become the fastest growing technology in regards to finishing in North America. It represents nearly 10% of industrial finishing applications. In order to get an outstanding professional finish, you need the best powder coating. This type of coating gives businesses and consumers an economical, long-lasting and color-durable finish of the highest-quality that can be used on nearly any metal.
When it comes to durability, power coatings are resistant to scratches, chipping, wearing and fading when compared to other types of finishes. The color selection is unlimited with satin, flat, metallic, gloss, candies, high gloss, clear, fluorescent, iridescent, hammer tone, wrinkle and glitter finishes all available. When it comes to texture selections choose from matte, wrinkles, smooth and rough textures that have been designed for disguising imperfections on surfaces.
Why Get a Powder Coating?
The process used for powder coating, and powder coatings themselves, are environment-friendly. Liquid coatings tend to have solvents in them that are known to have pollutants. A powder coating does not contain any solvents and releases negligible amounts of volatile organic compounds if any. As a finisher this means you do not need to invest in different types of pollution control equipment that can become quite costly.
Powder Coating Saves Money
Being able to reduce waste and eliminate the use of VOCs can help your company easily and economically comply with U.S. Department of Environmental Protection Agency regulations. The process for powder coating continues to expand to offer better air pollution control which meets legislation that has been introduced and enforced over the past 30 years. Being environmentally friendly can actually save your business money in the long-run.
What Type of Products Are Powder Coated?
There are actually thousands of products that are powder coated today. They range from appliances to automotive, architecture and building to everyday products. Nearly every industry mentioned benefits from this process when it comes to offering high-end finishes for many products.
Powder coatings are popular in the automotive industry and are used to coat wheels, hubcaps, bumpers, decorative trim, door handles, accent parts, radiators, truck beds, engine parts and filters. There is even a clear topcoat that can be used on auto bodies.
Have you ever wondered how refrigerators, dryer drums, washer tops and lids, water heaters, air conditioners, range panels, dishwasher racks, and microwave ovens have such a nice finish? More times than not, powder coatings have replaced porcelain enamel. The appliance industry has greatly benefited from this process.
The building and architectural market uses powder coats for windows, doors, frames, aluminum extrusions as well as modular furniture. There are also many other types of building projects and even highways that have been coated. Every time you look at a roadway sign, light pole, guardrail or fencing you are viewing objects that are typically powder coated.