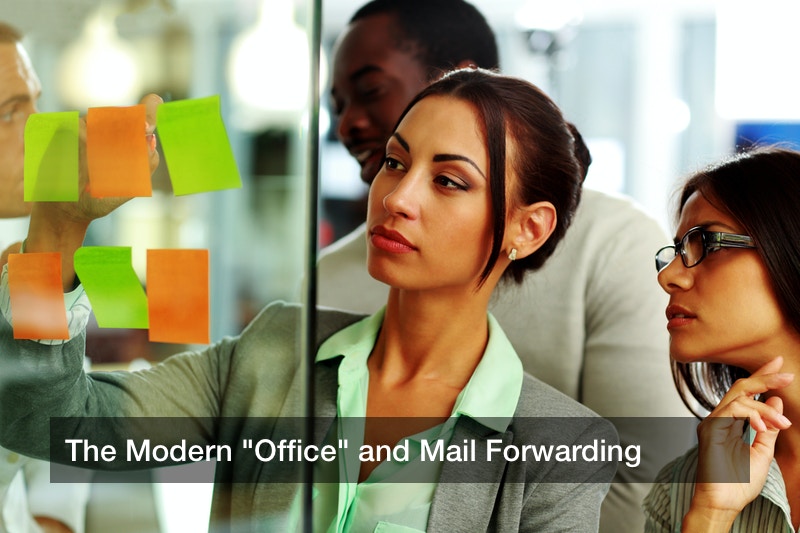 The modern business landscape is evolving at a blistering pace. The way people did business years ago is starkly different from how thing are done nowadays. The best way to make sure you keep up with the trends—and take advantages of any new developments—is to explore all of the options, divorcing yourself of preconceived notions. One of the most prominent preconceived notions regarding how business is supposed to be conducted involves the use of an office. Most people feel that spending a large amount of money building or renting a big office space is a good idea. They reason that if the company needs to expand in the near future, it will be easier if they invest heavily up front, which could save on moving expenses in the future. This was a solid office space plan years ago. But these days, the size of a business often is not a function of how many in-house employees it has. The amount of business a firm can do has very little connection to the number of people who are sitting in a central office location. A lot of business services are being outsourced to other companies. Therefore, an office solution needs to take into account only the present needs of the business. Future developments may necessitate expansion, but that may also involve a contraction of in-house personnel. The key to the winning office solution is finding office space that is uniquely suited to your needs. In the Delaware area, along with a strong office space solution, you will want to capitalize on Delaware mail forwarding services as well. Here are some things to keep top of mind when considering Delaware mail forwarding for business.
Use a Professional Virtual Office
An "office" doesn't even have to mean you are in a physical location. You can have a virtual office that takes care of your business needs. It can provide the kind of presence you need in order to impress the right clients at the right time. Along with Delaware mail forwarding, your virtual office can come equipped with phone services so clients will have someone to talk to when they call instead of a random voice messaging service. Setting up a virtual office benefits greatly from Delaware mail forwarding because you are able to send the mail to where you need it without having to put the actual address on the mail. The mail can be sent to the address that comes with your virtual office, and then be forwarded to wherever you need it to go.
This provision is great for those who rent a virtual office because a professional virtual office is one that completely hides the home address of the business owner. If the business looks professional, but the "office" has the address of your living room, potential clients may misinterpret that as a sign the business lacks legitimacy. But with Delaware mail forwarding you are able to present a professional look and feel without having to set up a static, physical office.
Flexibility is Key
As the needs of your business change, so may the location of your business operations. With mail forwarding services, having your mail sent to the right location is only dependent on providing the correct address. There's no need to go through a list of steps to make sure your mail gets to where it needs to be if your business has to move. This means you have one less thing to worry about during a transitional period. Mail forwarding is all about making the mail process less stressful and better suited to the need of your business.
Don't Miss the Mail You Need
Sometimes, mail is sent to a business and someone has to be there to sign for it. This can be next to impossible if you have to be somewhere else at the moment of delivery. Further, if you have to sit and wait around all day for a package, the limitations this places on your mobility may preclude some important business-related travel. With mail forwarding, your office experience can be as flexible as you are. You don't have to sit and wait. Rather, you can get up and go, and someone will be there to receive your mail and sign on your behalf.