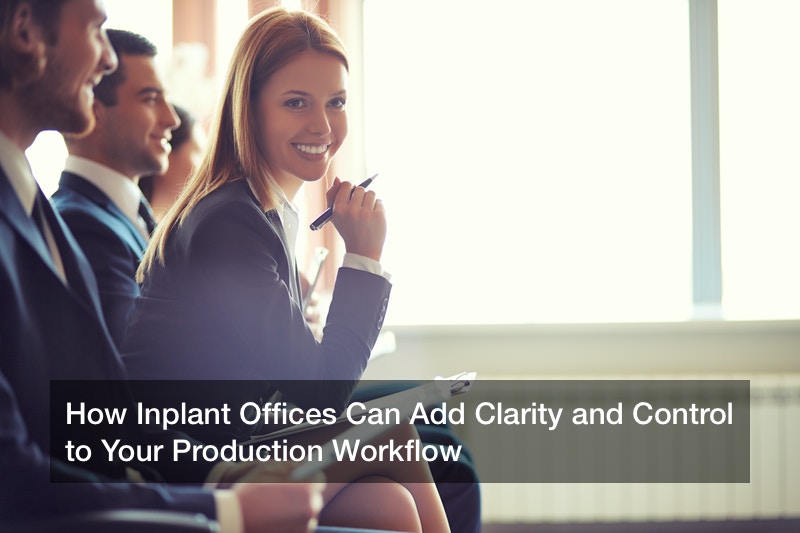 For a lot of businesses, especially those that deal with physical products, one of the best ways to streamline logistics and keep stock volumes optimized is to have a warehouse location that can be used to store raw materials or finished products and intermediaries. This provides businesses with the space and the logistical opportunities that can really come in handy for a robust workflow. For these same reasons, warehouses and similar facilities are usually located in a different place. This can definitely present some advantages in terms of having enough space and room to work with but there can also be a few challenges along the way.


If you run or manage a business that has a warehouse location or a plant facility, there can be a few things that you might have to negotiate with as a matter of your daily workflow. Since the facility would be located elsewhere, you would have no way of putting managers and executives directly on location in order to oversee things directly. Also, since these facilities have very specific interior conditions, such conditions might make it difficult for you to set up working areas for managers and supervisors that offer the ideal working conditions. You might also be prevented from doing this due to the lack of usable space you can spare.


Fortunately, in this day and age, there is a solution that you can definitely consider. Construction techniques have come a long way in these years with development and innovation making new and unique opportunities possible. This is the case with modular offices and prefabricated office spaces. If you consider the challenges of constructing new office areas in your warehouse and plant and how they can add to a list of already existing and expanding challenges, using prefab construction to create inplant offices can very easily be a great way to find a viable solution.


In order to create a more hands-on management workflow, inplant offices or warehouse offices can be a great idea. Due to the challenges mentioned above, this might not always be a viable or plausible idea. However, a lot of these problems can be overcome through the use of solutions like prefabricated offices. Instead of traditional construction, prefab structures can be built in a factory. You can start by measuring the space you want to allocate to your office and designing a layout. This can then be turned over to a company that specializes in inplant offices.


Then, the company can build out the office structure in modules or parts in a factory. Once the entire structure is built in the form of separate modules, they can then be transported to the facility and structure completed in very little time using basic steps. All the problems that you might have faced through the use of traditional construction techniques can be averted this way. This method can also significantly decrease any kind of disruption at your warehouse or plant due to the construction activity. All of this can be accomplished with virtually no compromise in terms of the quality and versatility of the inplant office.


There can definitely be a lot of upsides to this. You have the means to put managers and supervisors directly on location to keep a close eye on things and to coordinate seamlessly with your central offices. Inplant offices built using modular construction can also be kitted out with its own heating and cooling systems, air filtration, sound dampening, and other features and amenities that can make it easy and comfortable for your managers to work out of. Most importantly, this whole process does not need to cause any disruption to your normal warehouse or plant workflow which can go on like normal even when the construction is being put together.


If you have been looking to improve your workflow and make your processes more efficient and robust, this can be a great way of achieving your goals with minimal negative impact. The costs are not prohibitive and the leeway provided by the prefab construction techniques can eliminate a lot of the usual hurdles that might have prevented you from going through with this approach.