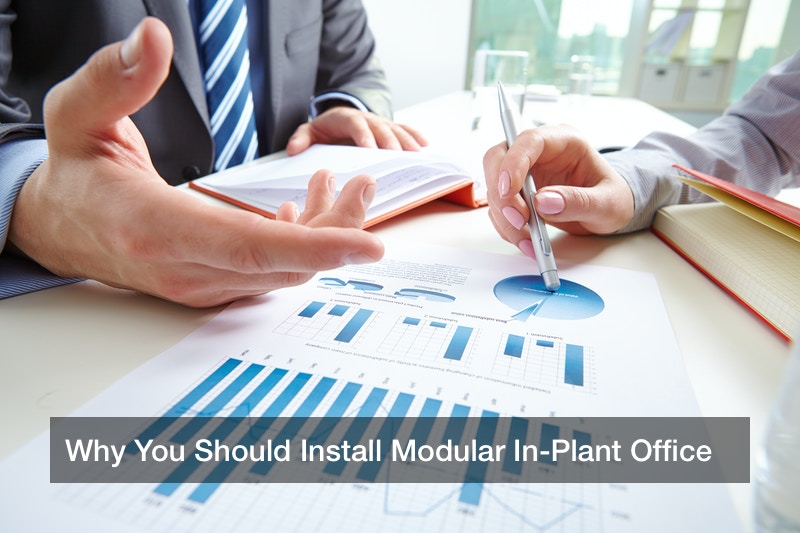 Smart space designs have modernized and adjusted offices to ensure they accommodate teamwork. Modular in-plant offices are among the latest entrants into the office space revolution. Modular construction is gaining tremendous popularity in the hotel industry. For example, Marriott International pledged to construct 13% of its North American developments modularly. The design comes with attributes and layouts that can adapt to meet the flexible and dynamic work environments. An In-plant office enhances the overall operations of a business. If you have a large facility or you are a business owner you might want to have an in plant office. The good news is that these modular offices installation is cost-effective.
Most business owners and employers purchase these modular structures to improve the working environment for workers. It is an excellent way to bring employers and supervisors closer to the working area.
There are numerous styles and models of in plant offices. Traditional in-plant offices are easy to expand. You do not require add on or laying new foundation. The installation is so simple that you do not have to disrupt the daily activities of your business. All modular construction is simple and flexible. The buildings are easy to put up and relocate to your premises.
Benefits of In-Plant Office
Less Costly
Traditional office space designs are rigid and immobile. They are constructed using drywall and hard steel studs. Unlike conventional offices, modular offices are made in controlled and secure environment with movable walls. The installation takes few days, unlike tradition offices. Also installation requires less labor and can be put up in any space.
The systems are more efficient and quick. The designs can be customized to allow for smooth relocation. In-plant offices are more practical but less costly. They have excellent space utilization. Maximizing space use means that your business can save on estate.
Easy and Quick Installation
Erecting an in plant office is quite very fast. Similarly, disassembling and assembling the office to a new area is not only quick but also convenient. Modular office installation takes a phased approach, which means that it reduces construction time and speed up delivery. The fast installation makes modular in-plant office unique. What's more is that they do not affect the office environment.
Modular elements ensure that customization and reconfiguration take little time and are in line with evolving business needs. The office walls are prefabricated to make the installation easy and quick. Prefabricated office walls come with electrical fitting such that construction is simultaneous, hence reducing construction time significantly.
Flexibility
A modular warehouse office is designed to adapt to new technology or interior space aesthetic. The space design can be changed to meet different layouts' needs. The system can accommodate new office designs easily. Some walls have cavities for plumbing, adding power plug, and integrating new technology. This means that you can upgrade the office without changing the office structure. Modular in plant offices are, therefore, a real-world choice.
Enhancing Innovation and Productivity
Modular in-plant offices can easily adapt to technology drive and ever-changing work environment. Modular offices are attractive to employees. Therefore they promote employee retention and productivity. Also modular in plant offices allow easy expansion with minimal disruption to the business operation.
In-plant office design allows changing the space to accommodate work requirements. The employees share a floor with assembly and manufacturing operations. Moving operations and engineering workers closer to the manufacturing area increases employee exposure. It also increases communication and reduces costs between the two groups of employees. The system allows you to use space more efficiently and more productively. Modular office building allows efficient information transfer between the facility employees. Therefore, it encourages regular feedback and promotes competition. Sharing ideas and information promotes creativity and innovation.
The interior of modular in plant office is similar to a typical office. It has all amenities and luxuries of a regular office setting. The structures come with light switches and complete electrical packages. You can easily add amenities like air conditioners, heaters, and shelves. Although in-plant offices are modular, they are identical to regular offices.
If you need an additional office space in your facility, you seriously need to consider installing a modular in plant office.