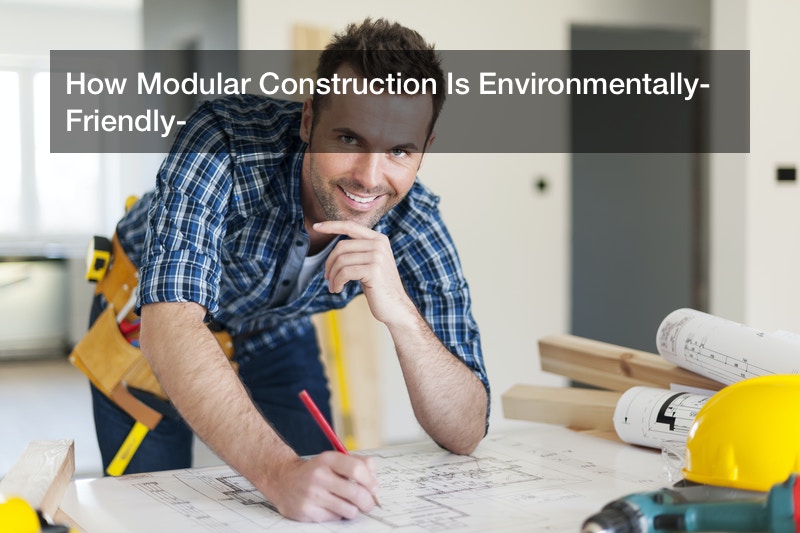 Modular buildings are primarily prefabricated constructions that comprise of repeated sections known as modules. As such, the modular method involves establishing sections away from the construction site and later delivering them to the intended location. In 2018, the market for modular construction was valued at about $111.2 billion. Current valuations, however, indicate that the market is expected to expand to approximately $175.1 billion by 2025. Here's an analysis explaining the reason for the industry's expansion.
1. Modular in Plant Offices: How They Can Help Your Business
An in plant office is an office system constructed within a manufacturing plant to offer administrative space away from basic operational procedures. Besides administration, the capacity for in plant offices is vast, helping businesses in multiple ways. First, a modular in plant office is easy to construct. You should notice the speed with which it takes to formulate one. Typically, from beginning to end, a modular in plant office is fully usable 25 percent of the time a convention building project takes to be completed. Additionally, these offices are useful in saving resources. According to UK-based Waste and Resource Action Programme, modular construction can reduce waste materials such as cement and plasterboard by up to 90%.
2. Reasons for Selecting Modular Architecture over Traditional Construction
In the current era, you should consider choosing modular design solutions for your construction. Multiple benefits are associated with it. First, Modular construction utilizes high-quality materials for the establishment of prefabricated offices and warehouses. As such, construction materials used are capable of withstanding bad weather and pest problems. Besides, modular construction is fast, given its strategy in building offsite. Businesses and clients that choose the modular models enjoy significant participatory benefits. They are often involved in every construction phase to ensure the delivery of tailored finished projects.
3. The Green Impact of Modular Construction
Modular construction is advantageous in saving time and money. However, it is the most effective eco-friendly construction model. As time goes on, human activities continue to affect the planet adversely. Construction alone can adversely influence the environment. Research indicate that the United Kingdom industry utilizes over 400 million tonnes of material annually, making the country the largest natural resources consumer. The modular construction approach can, however, minimize detrimental effects resulting from construction.
How does this model achieve eco-friendliness? It is quite straightforward. Office construction, particularly a prefabricated office wall, utilizes environmental-friendly materials. Additionally, the reduction of energy consumption is an innate factor used in this model. Modular construction companies achieve low energy utilization because they operate in controlled environments. With this, the energy poured offsite accounts for only a small fraction of what would have been used on site.
With the recent interest in construction recyclability and reusability, modular office buildings can offer the flexible environmental solutions required. Solutions include using prefabricated sections such as a prefabricated office wall that can be dissembled and relocated to a different site. As such, reusing of these materials is effective.
4. An Overview of Prefabricated Construction: Permanent and Relocatable
Prefabricated construction has resulted in the transformation of cities. When you get into an office, a prefabricated office wall characterizes its design. Usually, constructors focus on the two primary modular construction types while establishing city buildings. The kinds include permanent and relocatable modular construction.
Relocatable construction involves buildings that are carried to sites for certain purposes, but temporarily. These modular buildings are often suited for temporary worker housing and construction site offices. With this, a prefabricated office wall can be transferred to different sites. Essentially, the wall becomes a portable office wall.
Permanent buildings on their part are designed permanently. They are typically larger compared to relocatable buildings. Buildings that are permanently established include offices, student housing, and retails. With this, offices in cities possess intriguing architectural elements including prefabricated walls and doors.
5. Why You Need Office Partitions
Building management teams attempts to maximize occupancy and space for rented offices. As such, a prefabricated office wall can be partitioned for different reasons rather than maximizing space. First, partitioning is essential for the reconfiguration of space in response to the requests of clients. Usually, portable partitions will permit you to create new office layouts and designs. Additionally, partitioning of a prefabricated office wall provides an aesthetically pleasing workspace.